Charlie Smith is a passionate entrepreneur, national public speaker, and a corporate training, and leadership development professional. He is also the host the popular internationally downloaded Podcast Overcome Outloud. He has had a dynamic 30-year career as a commercial real estate investor and developer and his background includes the acquisition, and development of more than $1.8 billion dollars in projects.
Charlie began his career in commercial real estate over 33 years ago overseeing distressed assets for a New York Bank. Managing troubled real estate assets can be a significant challenge. Charlie realized early on that he had a creative mind for solving problems, and found early success adding value and resolving distressed projects. This success ignited his entrepreneurial spirit and a few in 1995 he joined an opportunistic real estate venture where he would refine and enhance this new skill. His passion and talent for business was unmatched and coupled with an extremely high work ethic Charlie spent the next twenty-five years investing, acquiring, and developing more than $1.8 billion in projects that included the development of more than 4 million square feet of retail centers throughout California.
With great success often comes great sacrifice. At least this was the case for Charlie. While his outward appearance showed all the trappings of a successful life, inside Charlie was suffering in silence as he was battling demons that were growing stronger by the day. To numb the pain of the trauma created by a violent childhood Charlie developed a dependence on drugs and alcohol that would lead him down a path of destructive behavior and a growing battle with alcoholism and addiction. A natural leader and a born survivor, Charlie's soul would not be defeated. As his resilience grew Charlie took ownership of his life and challenged himself to create a new and empowering mindset. He matched these new beliefs with a value-based set of behaviors to change the trajectory of his life. In 2008 he found recovery and went to work on beating his addiction and defeating his demons. He has not looked back since….
It is this powerful combination of business experience and undisputed resilience that makes him an impactful speaker, coach, or trainer for your organization. He is insightful, relatable and draws on decades of experience when speaking to an audience, conducting transformational coaching to executives, or training a sales team to have a more optimistic mindset.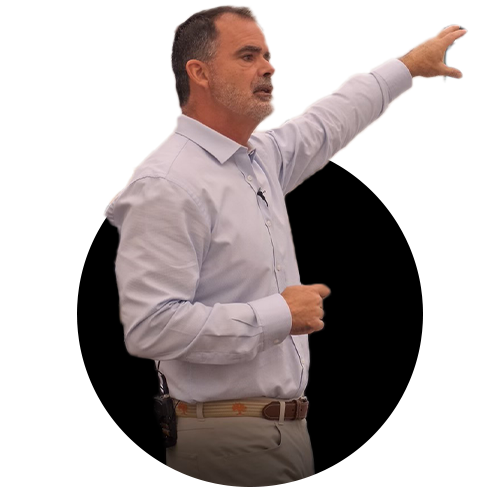 What People Are Saying...
Results Driven Coaching...